A Culture Committed To Excellence
An experienced and organized team of professionals committed to excellence, Provost Companies has built a strong presence and reputation in the Greater Boston Area Since 2008.
Construction & Remodeling
Landscape Construction & Masonry
Landscape Construction
Provost Companies has dedicated teams focused on creating exceptional outdoor spaces through creative landscape construction solutions and applications. We manage all phases of residential and commercial projects from conception to completion.
Landscape Maintenance
Experienced teams focused on maintaining and improving exceptional landscapes. We provide professional landscape management programs designed for environmentally conscious customers for both residential and commercial properties.
New Construction
Our experienced team of builders and craftsmen is committed to excellence in the construction of new custom-built homes and additions.
Our business model allows a simple and effective means to accomplish virtually any project. We aim to simplify the process with open and clear communication through our dedicated account managers.
General Contracting
Provost Construction has experienced teams of builders and craftsmen committed to creating exceptional spaces for our clients. Our construction division provides remodels, additions, exterior makeovers and more.
Construction & Remodeling
Our construction division provides remodels and renovations for interior and exterior projects including exterior remodels, bathroom remodels, kitchen remodels, and complete renovations.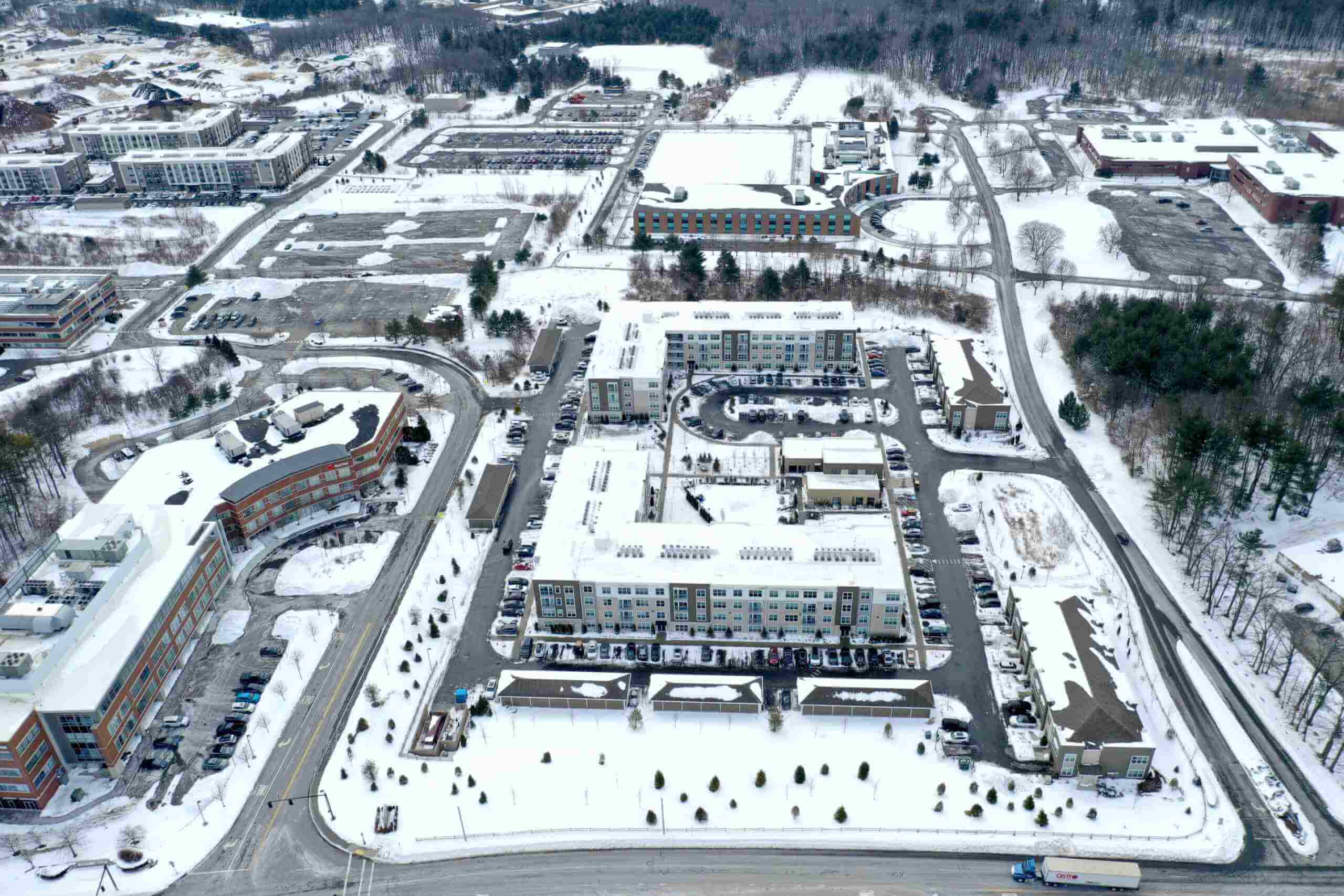 Snow and Ice Management
Dedicated teams focused on maintaining the safety and accessibility of our client's properties. We built our name on providing seriously professional, environmentally cautious, strategic, and proactive approaches to snow and ice management.
"Highly recommend Provost Companies. They completely transformed our unusable backyard into a magazine worthy space that we could not have envisioned on our own (a beautiful bluestone patio with stone sitting wall, gas firepit, and deck with built in stone kitchen). They are extremely responsive, pay great attention to the details, are transparent about budget and costs, and the quality of their work is amazing."
"They helped us transform our super old kitchen into a fresh, new, and (most importantly) functional space. From the start they were very easy to work with and made some great suggestions on the project. Renovating a kitchen while not only still living there, but working from home can be very stressful but Will and Dan made it a breeze. 5 stars, would 100% recommend."
"There are few occasions ,as a homeowner, that you have people into your home that start as contractors and end as friends….the Provost team: Dan, Project Manager; Doug and Sean, carpenters are such people. From the minute we committed to William Provost, Principal, to do our addition to this afternoon, completion, it was a flawless, seamless operation."
"I recently contracted Provost company for some home improvements. The first was the rebuilding of the deck. They were wonderful. Their eye for detail was amazing. I absolutely love it! The second project was to replace the laminate floors throughout the kitchen, dining room and living room. It only took 2 days and looks terrific."
"My wife and I are finally able to look at our yard and feel happy with what we see. If you're looking for a company who cares for and values their customers, look no further. I look forward to reaching out to Provost to perform some additional work on the property."
"This is a class act firm with a multitude of experience and project oversight. They have done anything from small fix it issues to major renovation and remodels with incredible results. They are easy going, friendly and the owner will personally oversee items. Highly recommend this team and firm to anyone."
"My wife and I have been very pleased with the Provost team. We just finished a large landscaping project and the guys were courteous, professional, prompt, and polite. The caliber of the work was top notch and we couldn't be happier."
"I've used Provost Companies as my landscaper for many years. They fully manage all my landscaping maintenance. I have also used Provost to do some major projects including brick walkways and stairs, in front and back of the house, and a full renovation with modifications to our deck using Trex decking. My wife and I are extremely happy with the results and we will hire his company again for future projects. When I hire a company I look for quality of work, knowledge, price, and most importantly a company I can trust. The fact that I'm still working with Provost, and owner Bill, speaks for itself."